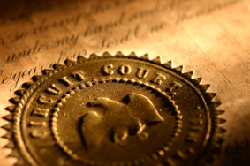 Family Detective, LLC
Kathleen W. Hinckley
Certified Genealogist®

Contact the Family Detective using this form for a no-obligation estimate.

Finding missing or unknown heirs can be difficult and complex.
Individuals move frequently, couples divorce, women change their name, and families separate. Distant cousins often need to be located when the decedent never married and was an only child, or siblings are deceased and did not have children.
Let the Family Detective unravel the family tree for you.
The Family Detective has a worldwide network of associates who research in local courthouses, archives, and libraries, as well as major repositories such as the Family History Library (Salt Lake City), National Archives, and the Library of Congress. Fully-documented reports and charts are prepared for court or expert witness testimony. Types of sources used to prove relationships include vital records, court documents, newspaper obituaries, city directories, census records, cemetery records, and specialized subscription databases. Read about cases the Family Detective has solved.
Forensic Genealogy Services Include:
About Family Detective, LLC:

Forensic genealogy includes locating unknown or missing heirs, locating owners of unclaimed property, testifying as an expert witness, preparing due diligence affidavits, evaluating kinship evidence, researching direct and indirect family lines, and verifying relationships for DNA testing.

Guaranteed confidentiality

of all personal information and project scope of work.

Kathleen W. Hinckley, the Family Detective, is a certified genealogist. She is known for her ethical standards, genealogical expertise, perfectionism, and friendly approach in business matters. Unlike many other heir finders, the Family Detective has simple and reasonable hourly fees--not expensive contingency fees.