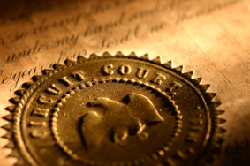 Family Detective, LLC
Kathleen W. Hinckley
Certified Genealogist®

Contact the Family Detective using this form for a no-obligation estimate.

Fees
Simple and reasonable hourly fee--not expensive contingency fees.
Most heir finders charge contingency fees which place the risk and expense of locating heirs on the shoulders of the heir finding agency. However, it also costs the heirs anywhere from 15% to 50% of the estate distribution.
The hourly rate for work performed is a fair and logical approach that pays the heir finder for services rendered and retains more value in the estate for family members.
The hourly fee includes research, analysis, and report preparation. Expenses such as certification and document fees, photocopies, postage, and database search fees are billed in addition to the hourly rate. The Family Detective works within a budget and seeks approval for any extraordinary expense prior to execution.